Tenured Private Equity Business Development Professional Welcomed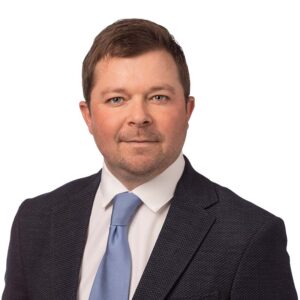 Cleveland, Ohio May 10, 2023 – We are pleased to announce the recent hiring of Adam Bolerjack as Director, Business Development & Marketing. His primary responsibilities include expanding CWI's Industry Advisor Network, leading our investment sourcing activities and directing our strategic marketing efforts. CWI's Industry Advisor Network is built around relationships with successful entrepreneurs and executives that provide sector expertise and coaching to portfolio teams.
Mr. Bolerjack has over 13 years of lower middle market private equity business development experience. Prior to joining CW Industrial Partners, he was the Managing Director, Business Development at CID Capital where he led the firm's sourcing and development efforts. Prior to CID, Mr. Bolerjack was a Business Development Associate at E&A Companies. He is involved in various organizations in the community and is a long-time Board Member for the Indiana Chapter of the Association for Corporate Growth.
Managing Partner, Todd Martin commented: "We are thrilled to have such a high-quality individual joining the CWI family.  Adam is a true professional with tremendous skill and experience developing relationships and sourcing opportunities within our core industrial sectors."
Mr. Bolerjack received a Master of Business Administration from Indiana University's Kelley School of Business, a Juris Doctorate from Indiana University's Robert H. McKinney School of Law, and a Bachelor of Science in Economics from the University of Southern Indiana, where he graduated summa cum laude and played on the golf team.
Contact Adam Bolerjack:
317-441-6902