CW Industrials Partners ("CWI") announces a new content piece series dedicated to discussing business challenges for lower middle market industrial companies. This series will feature discussions on real life topics with the firm's Partners, portfolio company executives, and other members of our Industry Advisor Network.

Product development is the key to generating sustainable organic growth. Innovation drives sticky customer relationships, opens the door to new revenue streams, and provides a path to higher margins. During this issue we spend time with Stephen Wilkins (SW), CEO and Chief Innovator at CWI portfolio company, ERL, Inc. Stephen transformed a family-owned business into an innovation machine by implementing a robust product development process along with a fearless approach to innovation.
ERL designs, manufactures, and services specialty pumps, valves, gauges and seals for industrial and marine petrochemical storage and processing applications. The Company has a contingent of research and development engineers specifically focused on working with customers on new product introductions that will drive operating efficiencies, enhance their ESG initiatives or improve the safety and wellness of customer employees.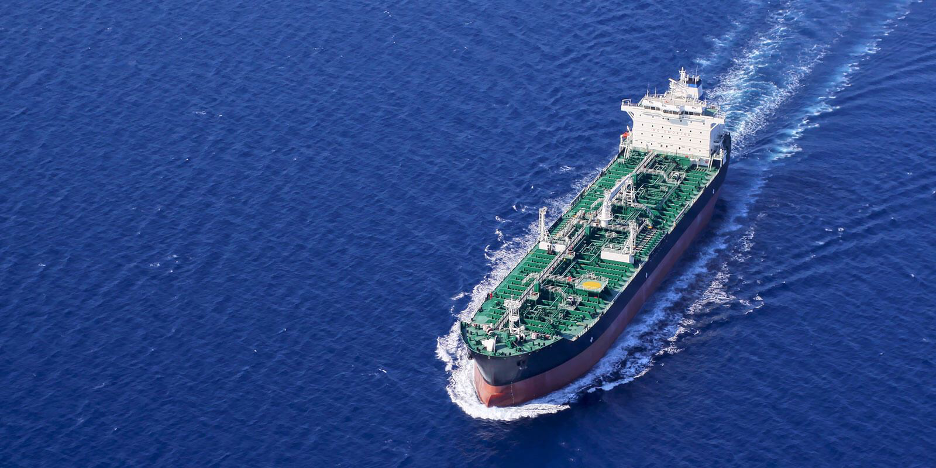 Stephen, can you talk about the evolution of the company and its history of product development?
SW: ERL's first innovation in the inland marine industry was in 1990. We developed products to allow inland tank barges to load and unload liquid cargo in a closed atmosphere. This was in response to new regulations entitled the Oil Pollution Act. It is important for the environment to limit the amount of hazardous vapors released to atmosphere. We developed the SGM-1 sight glass that gave the largest possible viewing window to the tank, while sealing 6 psi of vapor pressure.
We developed a proprietary method of manufacturing that gave us a lasting competitive advantage. ERL has evolved by working on products that don't just meet environmental regulations but improve our customer's operations. An example of this was developing a vertical turbine pump that increases flow rate and efficiency. This reduces the amount of time required at the dock to unload a tank barge. Less downtime for our customers means increased revenue.
New products are one thing – commercializing those products is another. Can you talk about what you've done to capitalize on the new products to grow revenue?
SW: It's very important to develop products alongside our existing customers. We focus on obtaining customer input during the initial phases of our development process. This ensures that the development direction is one that will meet the customers needs as well as confirms the customer will buy in at the earliest possible opportunity. We find that customers enjoy being part of the solution and in doing so better understand the value provided through the new product introductions.
"We focus on obtaining customer input during the initial phases of our development process."
– Stephen Wilkins, CEO and Chief Innovator at ERL, Inc.
Can you speak about the intersection of marketing and product development?
SW: Product development answers the question of "How do we solve a customer problem or improve an existing solution?" Marketing answers the question of "What does the solution mean for the customer?" An engineer will look at the solution from the viewpoint of technology, manufacturing, and feasibility, while marketing looks at the solution from the viewpoint of ROI, ease of use, improved operations, safety, etc.
Talk about risk mitigation – how does a small company afford to take risks to develop new products?
SW: We believe it is riskier to not innovate, than it is to innovate. Competition is always changing and ever increasing. As a market leader, it is imperative that we continue to solve the most challenging problems for our customers and provide them with the solutions to enhance their position in the market. We aim to minimize the risk of investment by prioritizing R&D projects using data, executive insights, and customer feedback. This allows us to focus on the most promising projects. We reevaluate the decisions on a quarterly basis to ensure that our path is the right one.
What is it that ERL does better than anyone?
SW: At ERL we beat our competitors by imagining what could be rather than what is. We start with the dream solution or outcome and work backwards. Secondary to that is our ability to manufacture, test, and develop the new products in house. This greatly reduces time to market.
"At ERL we beat our competitors by imagining what could be
rather than what is."
– Stephen Wilkins, CEO and Chief Innovator at ERL, Inc.
Steve Kirk, a board member at ERL and former Lubrizol executive notes, "the most powerful competitive advantage is not just a product that has a new attractive feature but rather a product or service that helps the customer be more profitable or successful. And that benefit must be demonstrated to be real, and effectively convince decision-makers and senior management. That is why ERL's significant capabilities in the R&D & product development/Sales/Marketing customer interface are so valuable!"
How has CWI affected your team's focus and or approach to R&D and New Product Introduction?
SW: CWI has brought a more structured and strategic approach to our R&D process. We have clear strategic initiatives that are communicated company wide. This allows the entire team at ERL to be engaged with the new product process. Secondly, the additional structure allows parallel processing from the team to reduce project time and increase speed to market. In addition, the CWI team has been very supportive of providing capital necessary to achieve our NPD objectives and the sales/marketing investment to commercialize the products.1 
No Offer of Securities
1 Steve Wilkins is not an investor in any CWI fund, was not compensated for providing the above endorsement, and there are no material conflicts of interest between Mr. Wilkins and CWI. This site is for informational purposes only. No information on this site should be construed as a solicitation, offer, recommendation, representation of suitability or endorsement of any security or investment. Offerings of securities are made only by prospectus, private placement memorandum, offering memorandum or offering circular distributed by persons authorized by CW Industrial Partners, LLC. For additional information about the firm, including our Form ADV Part 2A and any relevant conflicts of interest that may exist, please contact us.