CW Industrials Partners ("CWI") announces a new content piece series dedicated to discussing business challenges for lower middle market industrial companies. This series will feature discussions on real life topics with the firm's Partners, portfolio company executives, and other members of our Industry Advisor Network.  ­
As industrial investors, we know manufacturing companies can't rely on rising tides for sales growth.  Our portfolio companies place a premium on increasing share of wallet and mining new customers in order to achieve growth.  
So, the natural question is – how does a small industrial business with limited resources get there?  During this issue we spend time with Courtney Ryan, CWI Senior Partner and former Executive Vice President of corporate development/chief of staff at Jabil Inc., and Andrew Williams, SVP Business Development at Libra Industries.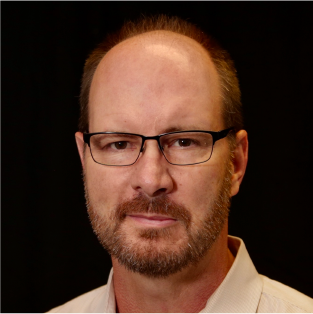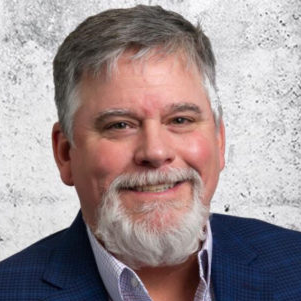 SVP Business Development at Libra Industries
Libra Industries is a vertically integrated contract manufacturer providing electronic manufacturing services (EMS) to OEMs in the aerospace, defense, medical, semiconductor, communications, and industrial markets. With a full suite of contract manufacturing capabilities and services, Libra Industries specializes in managing its customers' entire complex bill of material for the duration of their program lifecycles. This includes manufacturing, design-and-build, and build-to-print custom equipment, contract manufacturing and high precision CNC machining.
Libra has a large breadth of capabilities when it comes to electronic manufacturing services. How did the team identify the company's core competency and strategic strength?
C: We were already quite familiar with what it takes to be successful in the EMS industry, and one of the things we noticed about Libra early on was how many distinctive capabilities existed across Libra's plant network – electronics sourcing and assembly, precision machining, metal fabrication, cable and wire harness assembly, and complex system integration. We found this breadth of capabilities both impressive and unusual given Libra's size, which was approximately $100M at that time.
Once found, how did this knowledge impact the business development and sales approach?
C: We worked with management to recognize that the skillsets needed in business development to sell so many distinctive capabilities as holistic solutions to customers may need to evolve significantly. A few incumbent resources were excited to pursue the "new" journey, and they've done well. But we also had to go through the difficult process of replacing a few who either didn't agree with the new approach to selling or who weren't up to it. During that period, we also developed a robust qualification criterion to target only those companies who were a great fit for what we can do. This was important, because while all customers are important, we needed to realize that we weren't going to be a great supplier to all of them and adjust our selling approach accordingly.
Can you tell us more about the business development and sales approach taken by the team?
C: Andrew drove a far higher level of focus and accountability into the team. From the customer qualification criteria to incentive plans to the pipeline management process, everything had to be aligned behind the outcomes we were trying to achieve.
A: Not unlike most small to medium size manufacturing services companies, Libra at the time did not have a well-defined sales and business development strategy. Our sales pipeline was much less strategic than it is today and primarily comprised of opportunities we had "reacted" to as opposed to "proactively" pursued. Our executive and sales team took a step back and considered where we wanted the company to be in 3-5 years, defining the revenue growth and market penetration we would like to have. From there, we re-tooled the entire sales process focusing heavily on opportunity qualification and the deployment of a metrics driven customer relationship management (CRM) support system. The implementation of a true CRM afforded us the visibility to true performance metrics which we leverage heavily in sales accountability.
"The implementation of a true CRM afforded us the visibility to true performance metrics which we leverage heavily in sales accountability."
– Andrew Williams, SVP Business Development at Libra Industries
Customer relationship management (CRM) is an essential and vastly important component of ensuring a business's continued progress in its market. Since Libra manages its customers' entire complex bill of material, what CRM approach has CWI and Libra found successful?
A: We conducted a rigorous CRM review and selection process before landing on our chosen system. We felt that this provided the functionality best suited to our business, short and long run. We are approaching CRM in a staged fashion, with Stage One being pipeline and opportunity management. This stage is focused on growth via revenue generation. Stage Two will be focused on customer satisfaction and loyalty objectives, and we intend to implement SFDC relationship management modules. In the interim we continue to support our customers with dedicated customer service teams. We track customer satisfaction via traditional quarterly business review metrics, and we keep our finger on customer loyalty through a bi-annual Net Promoter Survey.
People are the powerhouse of a company; how did you go about building the team at Libra?
A: As Courtney mentioned earlier, we evaluated our existing team to identify the individuals with the skills, experience and drive that aligned with our strategic mission. Ultimately, we strengthened our growth engine by adding other direct sales and support positions. During this recruitment process we looked first for people with experience and results in the Manufacturing Services space. At Libra we are committed to developing employees and promoting from within, but our pipeline was in an immediate need of "jumpstarting," so we prioritized experience and results above other attributes. We searched for associates who "knew what good looks like" and who came with a "playbook." Once the team was in place, we worked hard to make sure they were enabled to be successful. We minimized reporting as much as possible and let our CRM drive that in the background. We built out our quoting and marketing teams to provide our sales organization with what they need to close the deal. And finally, we redesigned the Sales Incentive Plan with a focus on growth!
"Ultimately, we strengthened our growth engine by adding other direct sales and support positions."
– Andrew Williams, SVP Business Development at Libra Industries
The past two years have brought on new challenges when it comes to supply chain. How did the CWI team navigate Libra through this? Can you speak on the company's supply chain procurement progress?
C: Libra has some good young supply chain management (SCM) talent. We've been working with them – partnering them up with seasoned SCM veterans in the EMS industry for certain projects. They've really picked up the ball quickly and are working closely with the supply base to overcome the various constraints we're facing.