Cleveland, Ohio – Michael Layton joins CW Industrial Partners as an Associate.  His primary responsibilities include initial deal screening, evaluation of acquisition opportunities, conducting due diligence, procuring deal financing and assisting portfolio companies with governance and monitoring initiatives.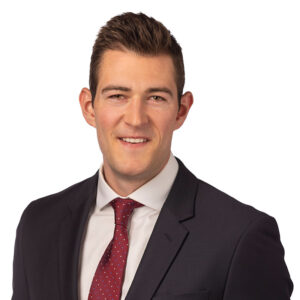 Prior to joining CW Industrial Partners, Mr. Layton worked as an investment banking analyst at Stephens Inc. At Stephens, Mr. Layton was a member of the Financial Institutions Group where he advised depository institutions throughout the Midwest on a variety of M&A and capital markets transactions. His primary responsibilities consisted of financial modeling, deal marketing, financial and business due diligence and industry research. Prior to joining Stephens, Mr. Layton was an Associate with KPMG.
Mr. Layton is a Certified Public Accountant and received a Master of Science in Accountancy from the University of Notre Dame Mendoza College of Business and a Bachelor of Science in Finance from Saint Louis University.