The Private Equity for Families Blog
Insight for those interested in private equity or direct investment in privately-held businesses. The opinions expressed in the PE4Fams blog are those of Rob McCreary and not necessarily those of CW Industrial Partners or its employees.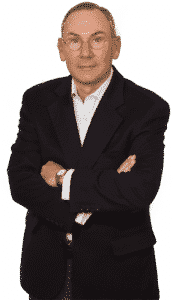 A January 9, 2020, Wall Street Journal article by James Mackintosh entitled "Money Losing Stocks Mushroom Even As Stocks Hit New Highs" cautions about the high percentage of publicly traded stocks that show three years of losses but still are experiencing significant price appreciation. Here is a chart from
Continue »
This blog represents the views of Rob McCreary and do not reflect those of CW Industrial Partners or its employees. This blog is not intended as investment advice. Any discussion of a specific security is for illustrative purposes only and should not be relied upon as indicative of such security's current or future value. Readers should consult with their own financial advisors before making an investment decision.