The Private Equity for Families Blog
Insight for those interested in private equity or direct investment in privately-held businesses. The opinions expressed in the PE4Fams blog are those of Rob McCreary and not necessarily those of CW Industrial Partners or its employees.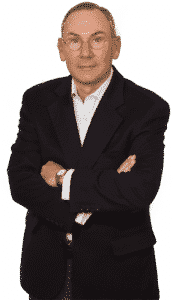 "Tell Her No" was a classic rock hit from a British rock group The Zombies. The 1965 lyrics should be exhumed and applied to the runaway market appreciation in those public stocks where operating earnings do not even cover the annual interest expense: "And if she should tell you
Continue »
This blog represents the views of Rob McCreary and do not reflect those of CW Industrial Partners or its employees. This blog is not intended as investment advice. Any discussion of a specific security is for illustrative purposes only and should not be relied upon as indicative of such security's current or future value. Readers should consult with their own financial advisors before making an investment decision.